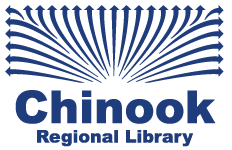 INTERNAL and EXTERNAL POSTING
TEMPORARY FULL-TIME POSITION
Title: Shipper/Receiver
Location: Chinook Regional Library Headquarters, Swift Current
Start: As soon as possible
End: 30 September 2019.
Rate of Pay: Pay Band 4, step 1, $14.46 per hour
Chinook Regional Library Headquarters requires a temporary full-time Shipper/Receiver until September 30, 2019, with a possible extension. Headquarters is open from 8 am to 5 pm, Monday through Friday. No evening or weekend work will be assigned. Training will be provided.
Chinook Regional Library Headquarters full-time staff work up to 37.5 hours per week.

Description of Duties:
This position primarily unpacks, sorts and repacks courier bins with library materials for branches.
Very careful attention to detail required for this job
Prints waybills for courier bins
Assists with processing new books, DVDs and CDs, including laminating book covers, stamping and applying stickers to new library materials.
Repairs books
Assists with weeding and recycling library collections
Cleans DVDs and CDs
Operates the postage meter
Other duties as assigned
Qualifications:
Grade 12, plus some post-secondary education preferred
This job requires lifting courier bins filled with books which weigh up to 18 kg
Able to stand for periods of time, able to bend and shelve books
Able to work with minimum supervision
Familiarity with LEAP/Polaris library circulation system is an asset
Excellent verbal and written communication skills
Valid Saskatchewan driver's license and a clean Driver's abstract
Criminal record check
How to Apply: Please send a cover letter and a current resume by email to Kathryn Foley, Director, Chinook Regional Library at kfoley@chinook.lib.sk.ca as soon as possible.
Closing date: June 24, 2019 or when the position is filled.